COCA-COLA
ROLE: CREATIVE DIRECTOR


Coca-Cola invited black talents to transform its iconic glass bottle into a symbol to make a revolution through love. Its glass bottle was turned into a media to draw attention to the biggest festival of black culture in the world: Afropunk.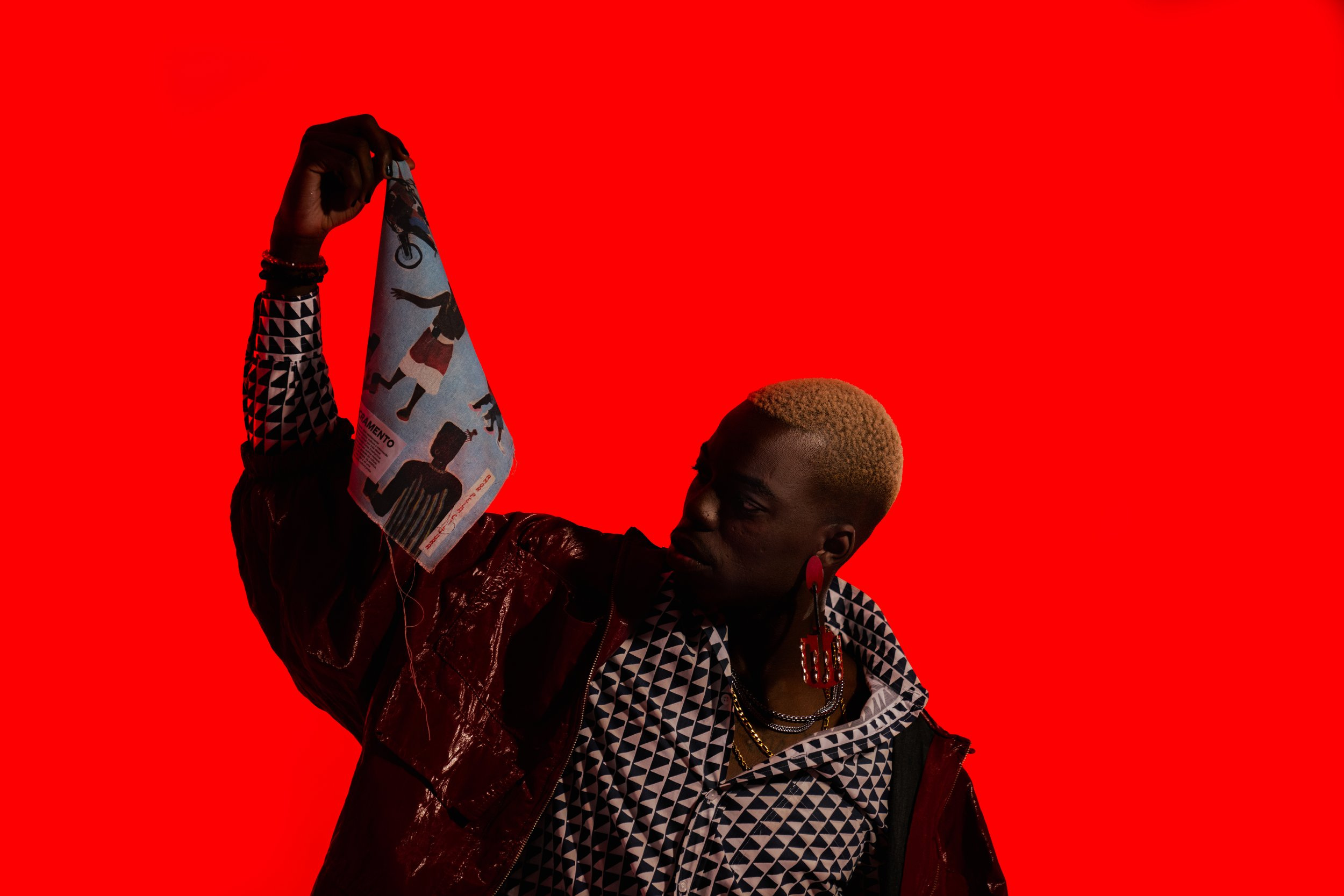 We sent the Love Bottle to the public before the event. 
People used the fabric as an accessory, becoming a revolutionary icon of black love present in the festival. Coca-Cola spread all the images of black love throughout social media, turning a powerful message into a powerful movement.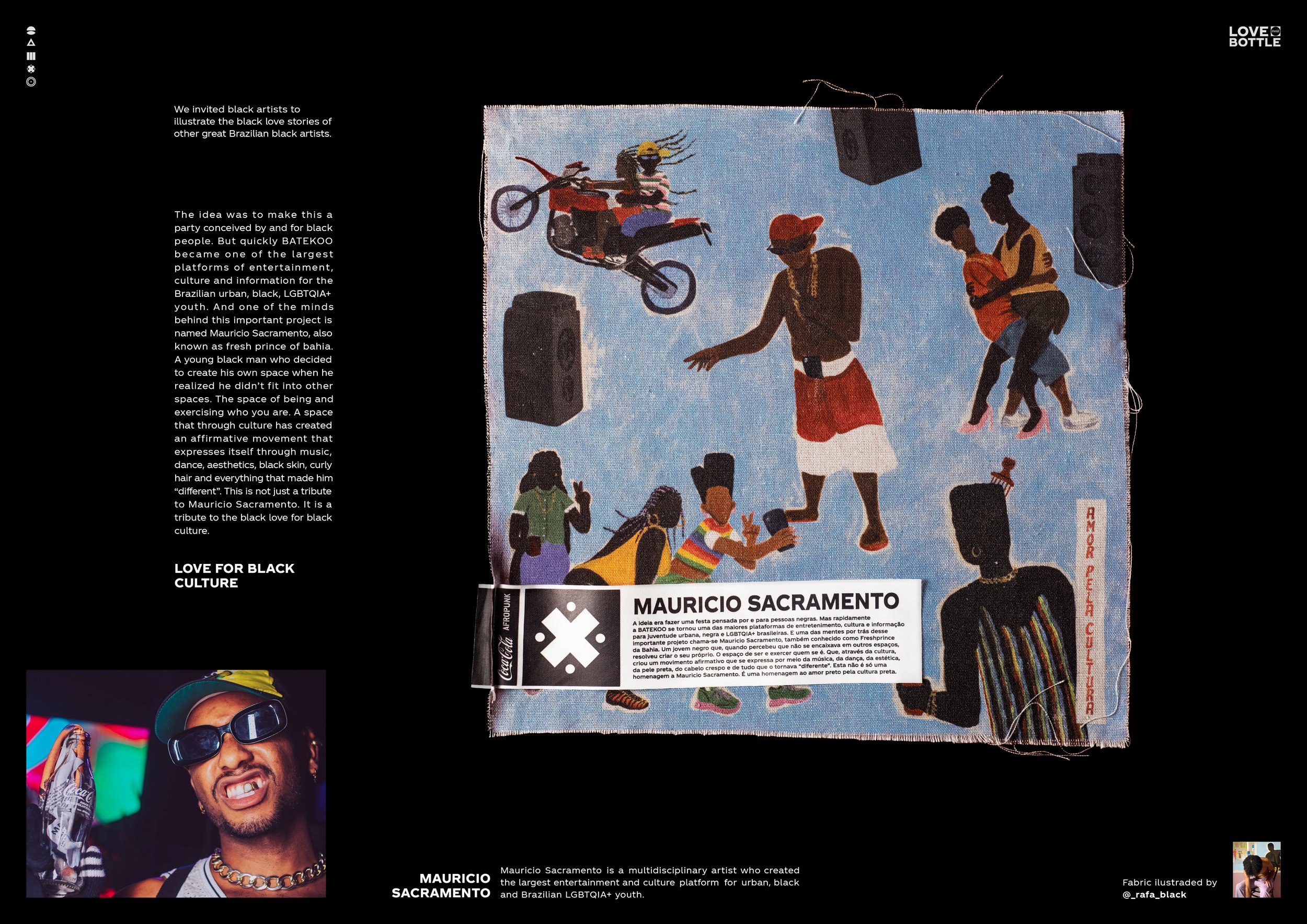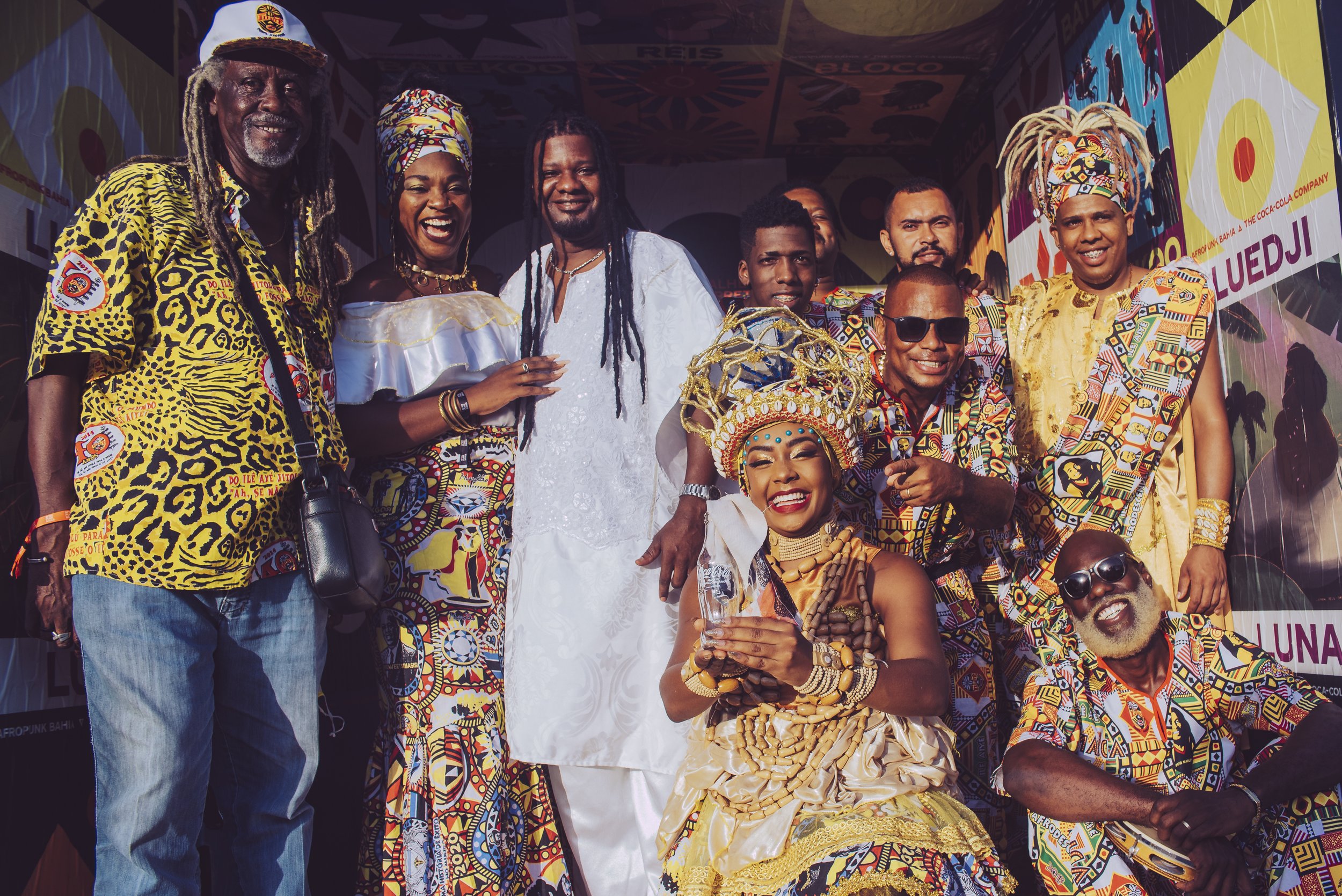 +75%
ORGANIC INTERACTIONS
+18MM
PEOPLE CELEBRATING
THE POWER OF BLACK
CULTURE
COCA-COLA
ROLE: CREATIVE DIRECTOR


Using 30 cans to overcome the biggest sales drop of Coca-Cola's history, when every point of sale was closed during the pandemic. An integrated campaign aired in more than 40 countries over Latam and North America.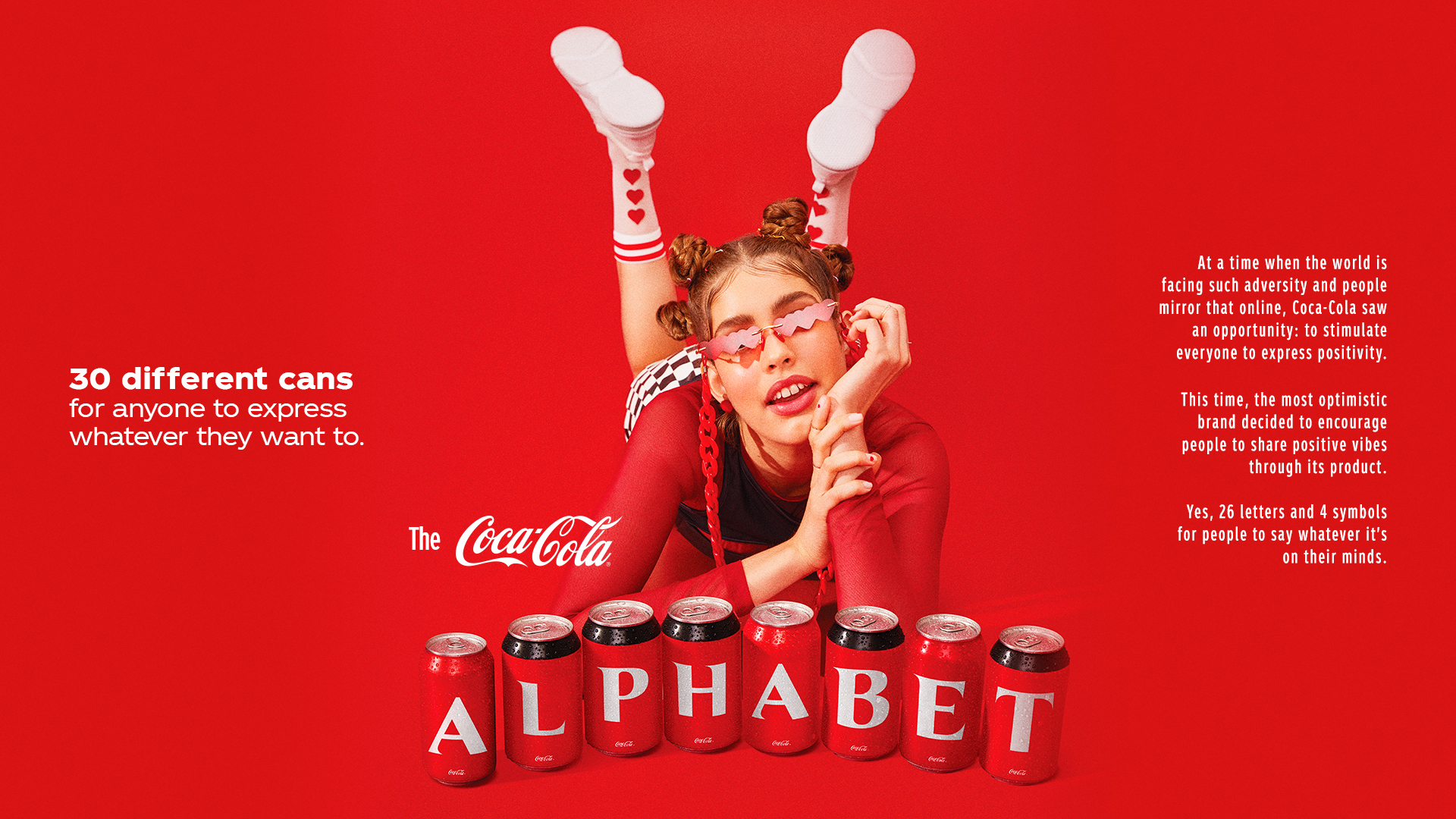 We gave the creator's generation a new tool to express themselves. Alongside an influencers squad, we invited consumers to co-create with us on all different social networks.