HERSHEY'S
ROLE: CREATIVE DIRECTOR


HER and SHE. Women have been in the brand's name since 1894, and no one has noticed. We decided to use that to celebrate female talent on International Women's Day.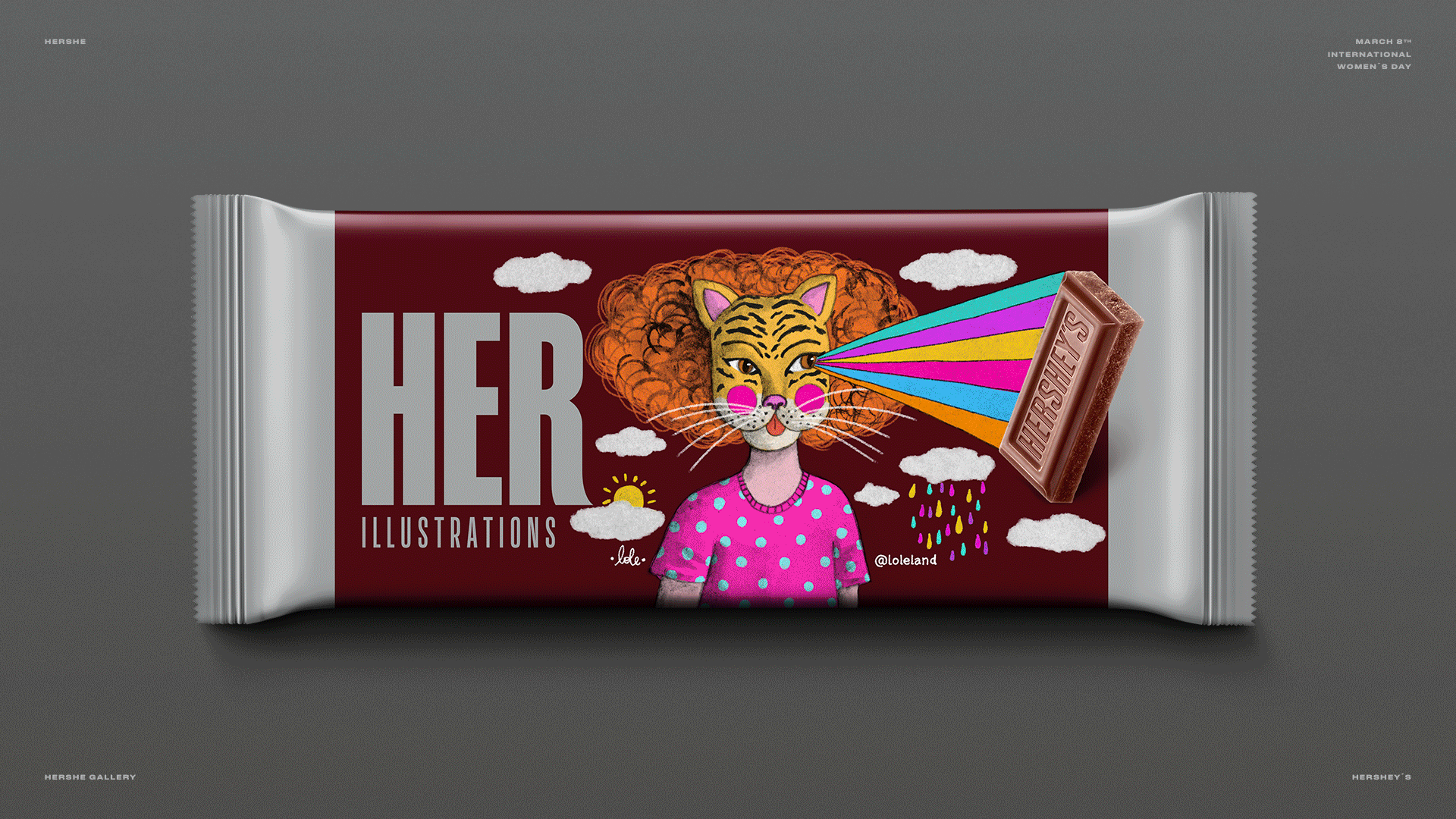 More than a campaign, we created a platform for talented young women to exhibit their work.

We turned the chocolate bars into an exclusive canvas and shared their art on social networks through the hashtag #HerShe.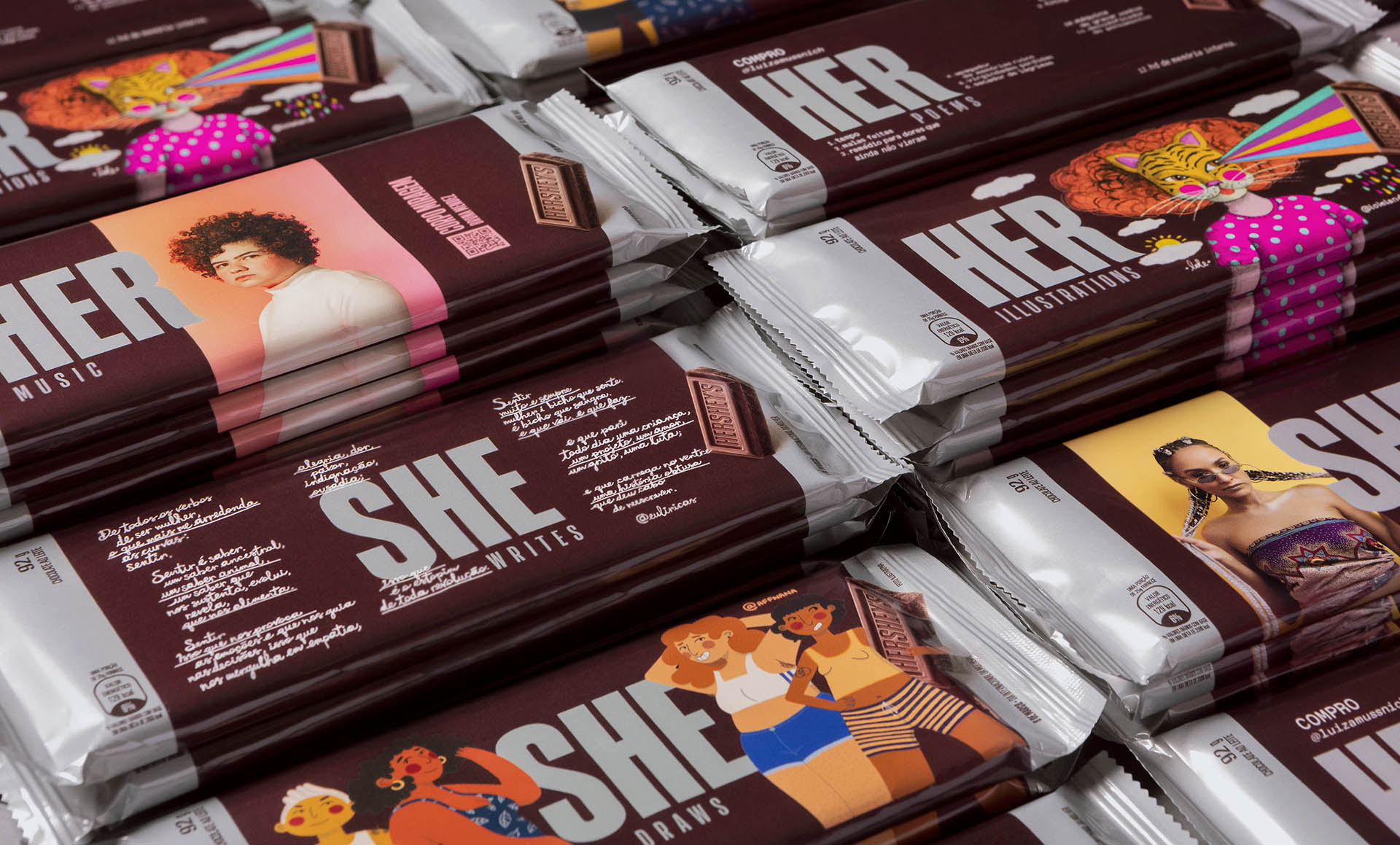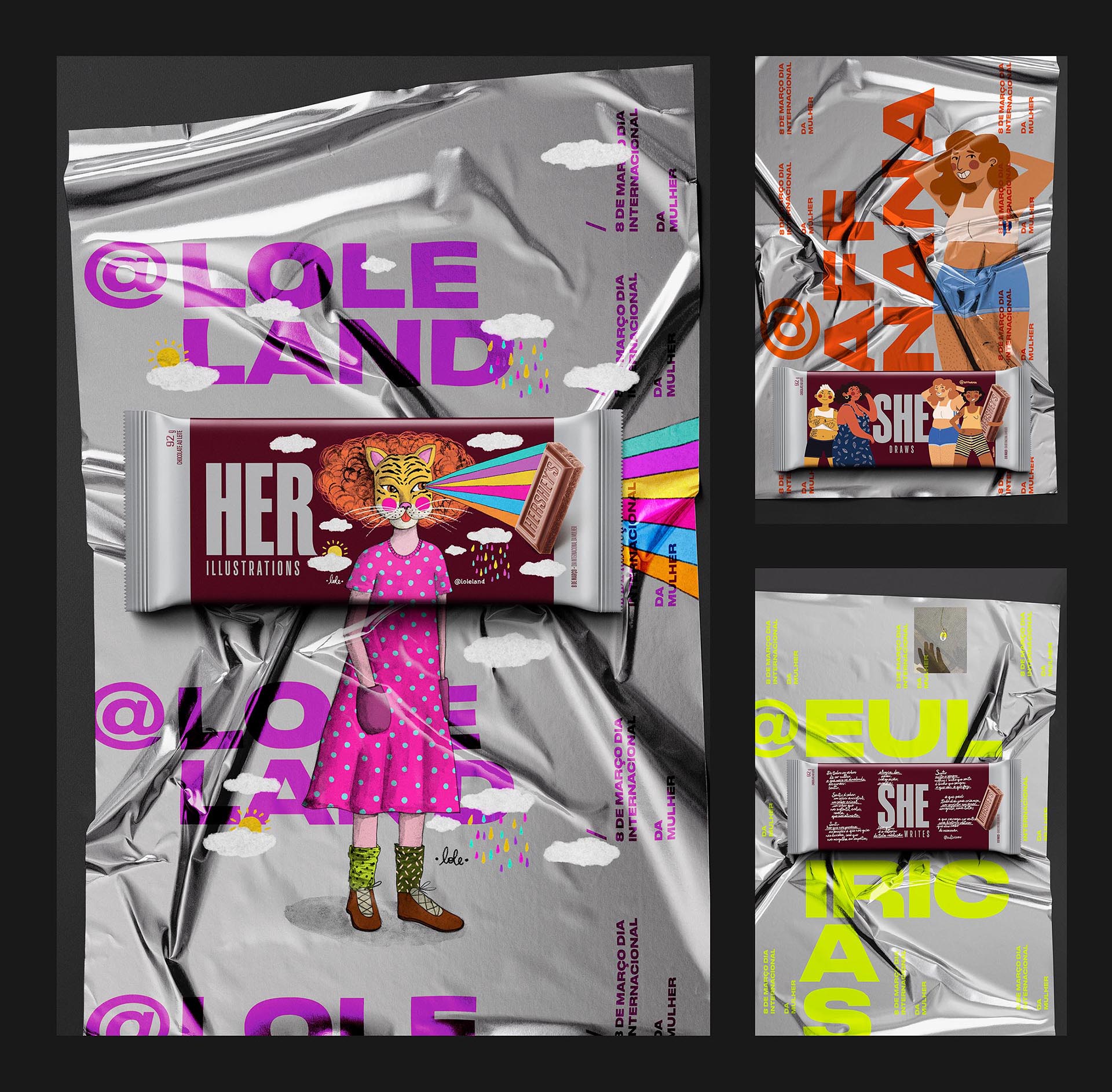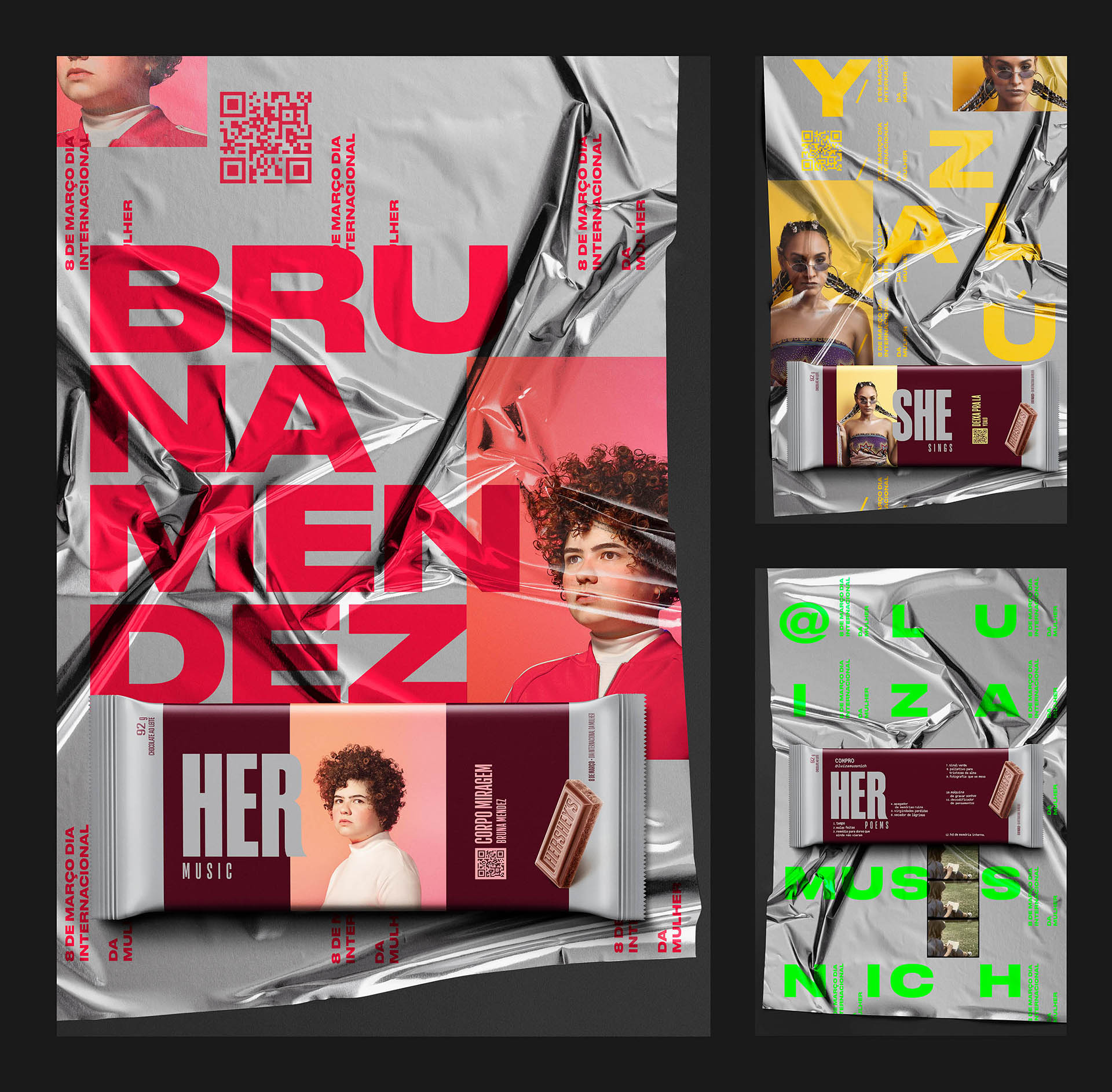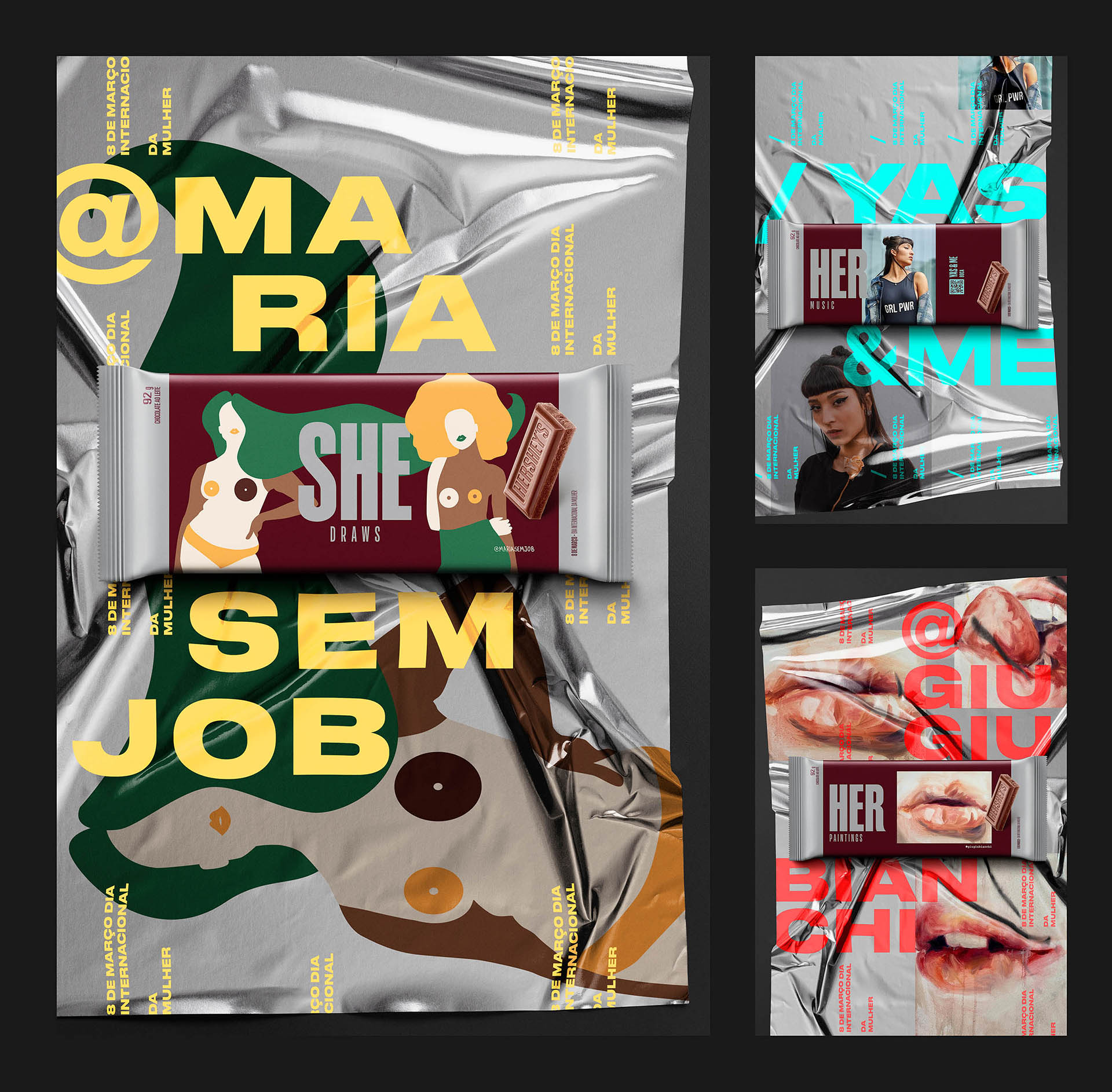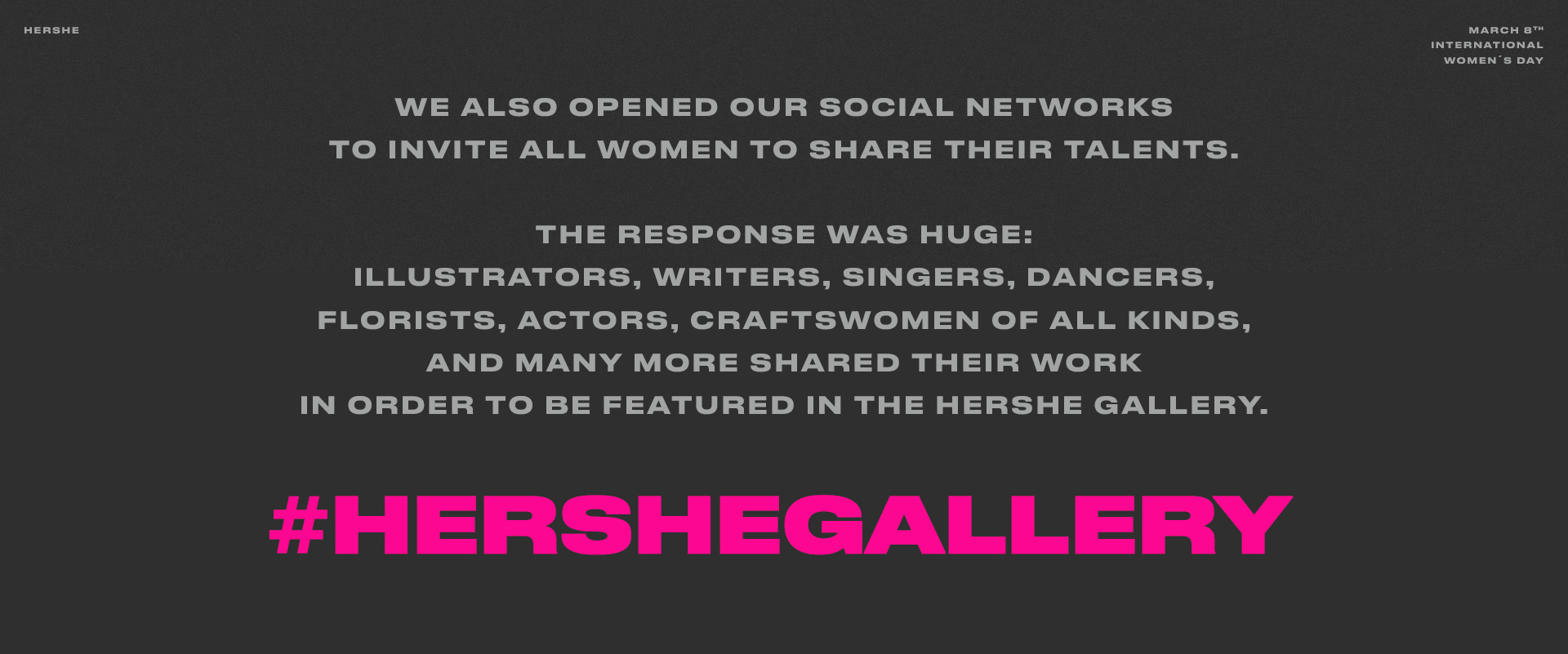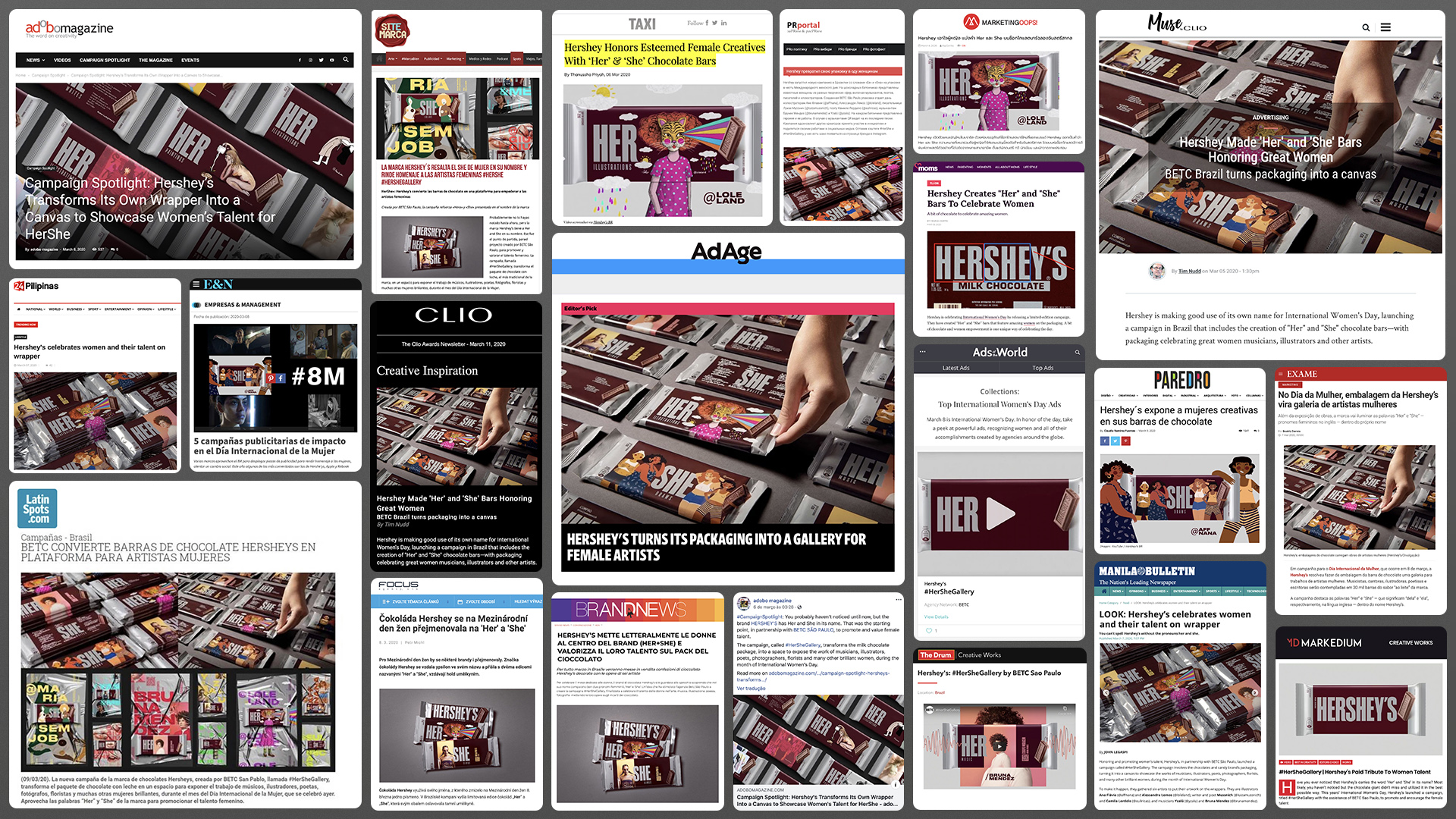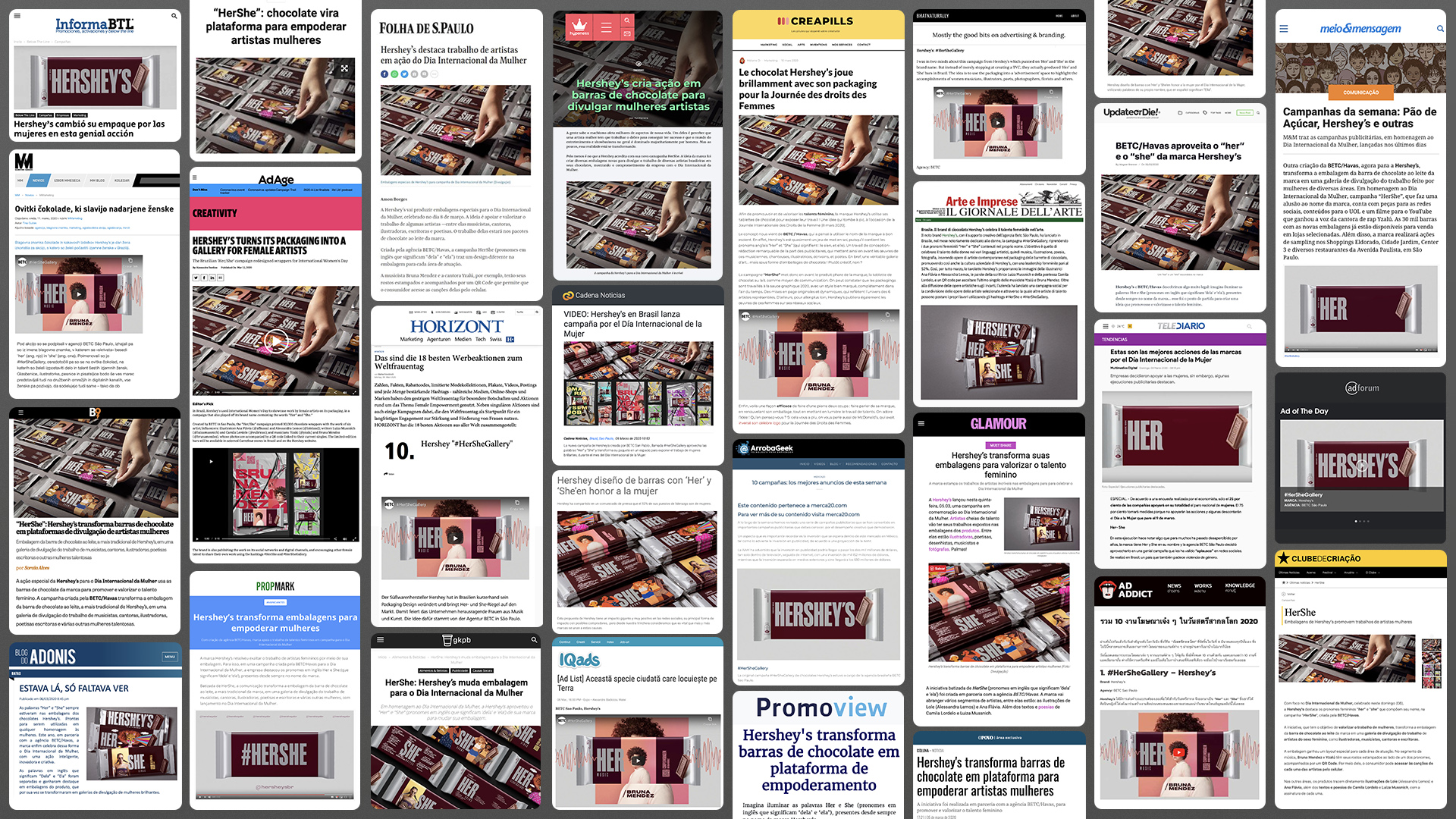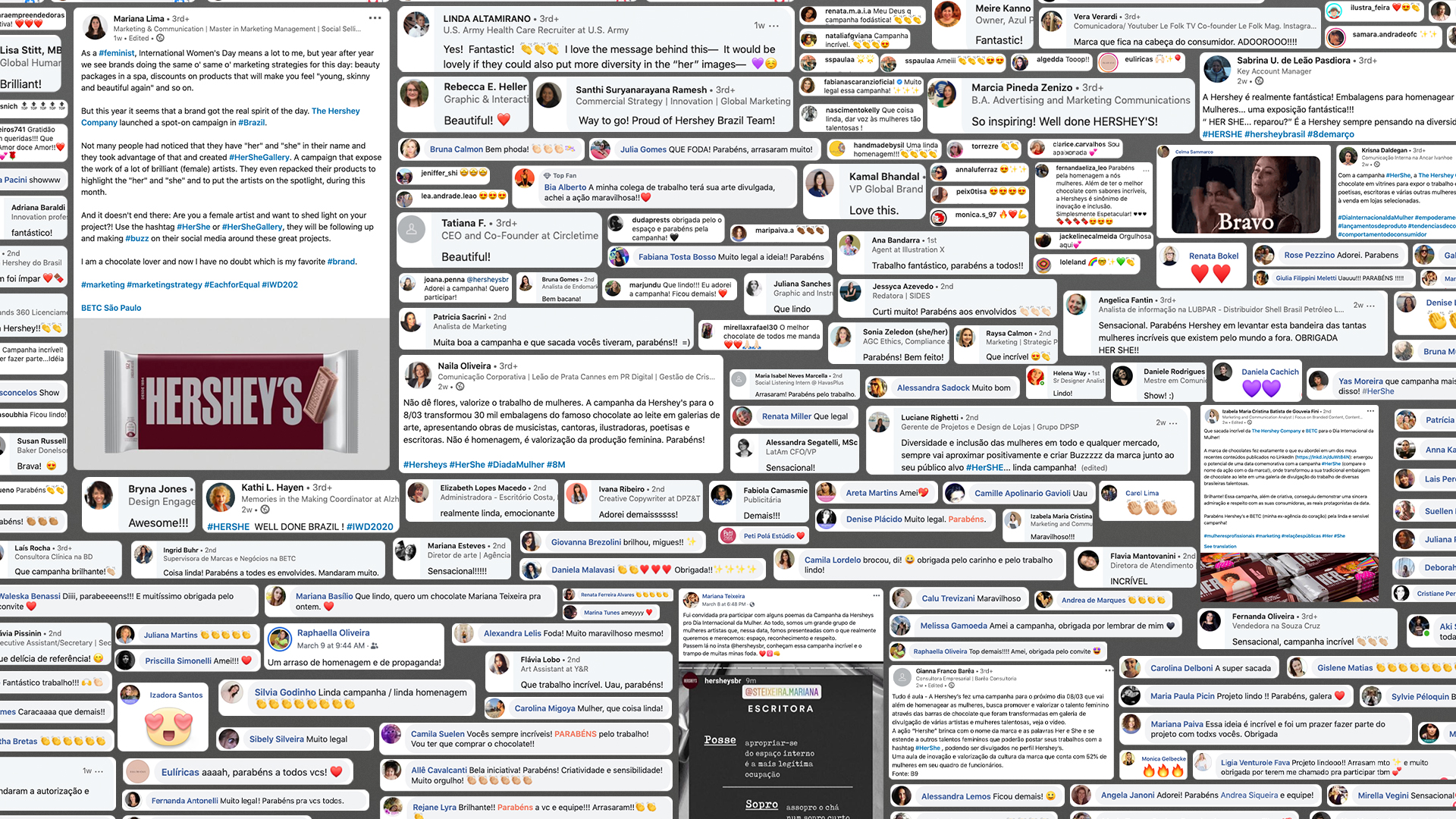 The sucess was so big that the idea had a second season, with a music video, a virtual gallery on social networks and workshops with a female consultancy.